Creatives shedding light on the experiences of black people through their artwork.
Martellus Bennett
Former NFL Tight-End Matrellus Bennett's creative drive is rooted in his childhood and continued throughout his playing career. After the birth of his daughter in 2014, Bennett established The Imagination Agency. He recognized the lack of representation of people of color in children's books and began creating characters that looked like his daughter. Along with sketching drawings and creating paintings of his own, Bennett and the Imagination Agency have published books and developed apps/interactive games to tell stories for children. In 2019 he published 'Dear Black Boy,' a "letter of encouragement" aimed to inspire black boys to recognize their worth outside of sports. Martellus Bennett serves as a positive influence on black boys and girls and children of all races across the world.
Nina Chanel Abney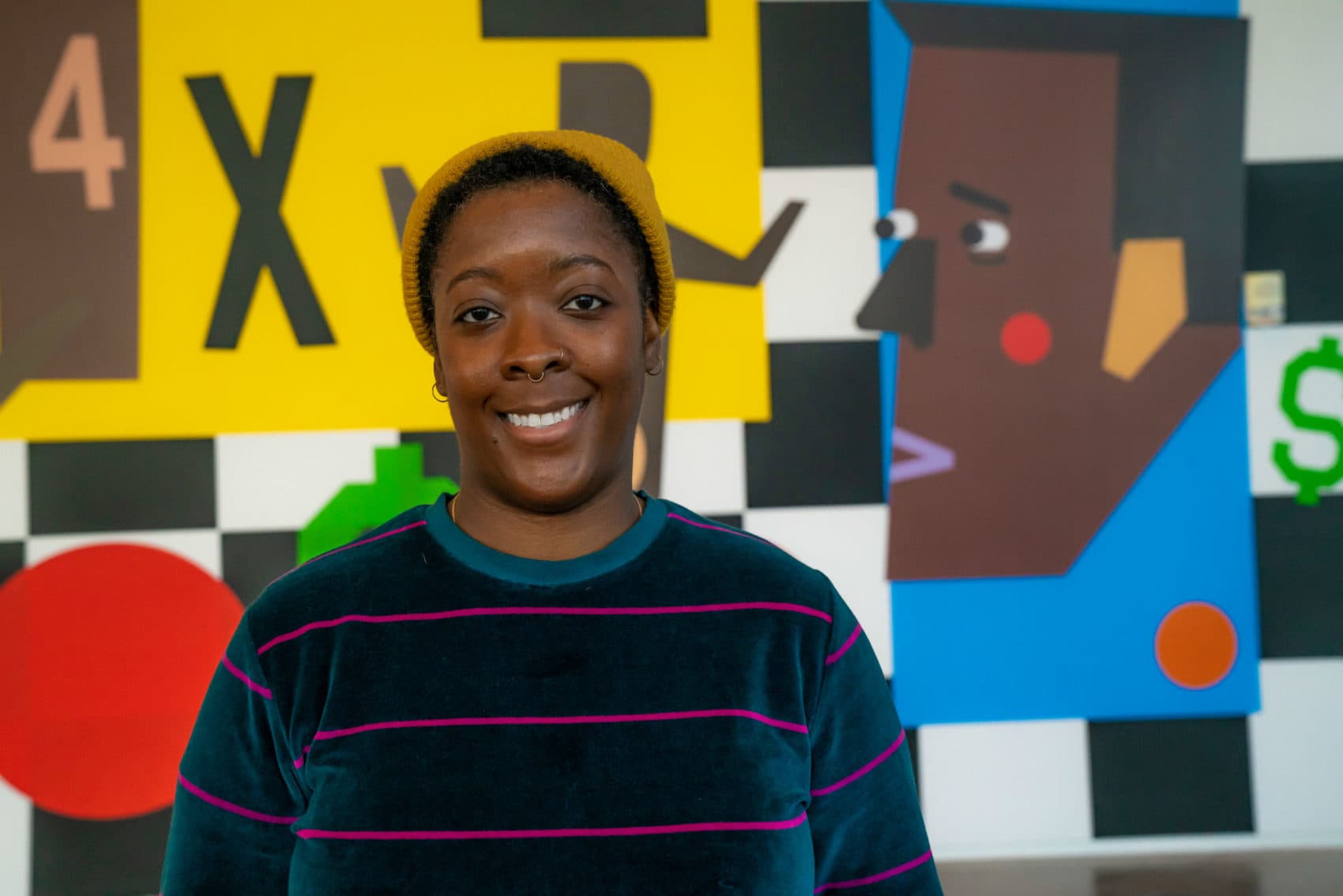 The unapologetic work of Nina Chanel Abney speaks volumes to the masses. Abney's paintings are designed to evoke emotional responses from her audience who can't help but feel when exposed to her work. In light of the development of the Black Lives Matter movement in 2013 and the experiences of black people in America, Abney over the years has created pieces that depict confrontations between African Americans and white law enforcement. Her skilled, detailed, and rhythmic paintings are not limited to the African American experience, but also how Americans as a whole intersect along the lines of race, religion, politics, sex, and celebrity. Though not the most informative about the details of her work, Nina Chanel Abney's commitment to storytelling and innate ability to leave it up to her audience to interpret her messages
Tschabalala Self
Dubbed "the anti-Picasso" Tschabalala Self challenges the objectification of black women and the black female body within pop culture. Her use of paint and printmaking is widely celebrated in the art community and the strategic exaggeration of the physical characteristics of black women creates a necessary discourse centered around how black women are represented visually. One specific tactic in Self's arsenal is reimagining images from music videos that have played a key role in playing out how the bodies of black women are represented. Tschabalala Self's use of larger than life, broken-down bodies positively sheds light on the need for change in how black females are presented in art and in pop culture.
Calida Garcia-Rawles
Calida Garcia-Rawles's fusion of photo-realism and poetic abstraction to capture the experiences of black men and women is a welcomed contribution to the art world. Garcia-Rawles portrays the complications of the black experience by painting images of men and women submerged in water. Water serves as a "spiritually healing element for all people" according to Garcia-Rawles's website, and the distinct features of the water in relation to the motion of the bodies in the water shed light on the targeted violence of black people and cultural fears surrounding them. Her work also celebrates black life and the beauty of black culture that is a testament to the strength of black individuals.
Jonathan Lyndon Chase
Philadelphia visual artist Jonathan Lyndon Chase's portrayal of Black, Queer, and Non-Binary bodies within his work is a breath of a fresh air in the art world. Drawing inspiration from their life story, Chase's emphasis on the bodies of this particular demographic and the history of their relationships with the rest of the world is what makes the art so meaningful. Providing visibility for groups that are rarely represented in the mainstream media is greatly welcomed. Jonathan Lyndon Chase's ability to tap into human emotions of self-reflection, love, and beauty is absolutely necessary today.