We've rounded up 21 creators shaping the landscape of the culture today.
Virgil Abloh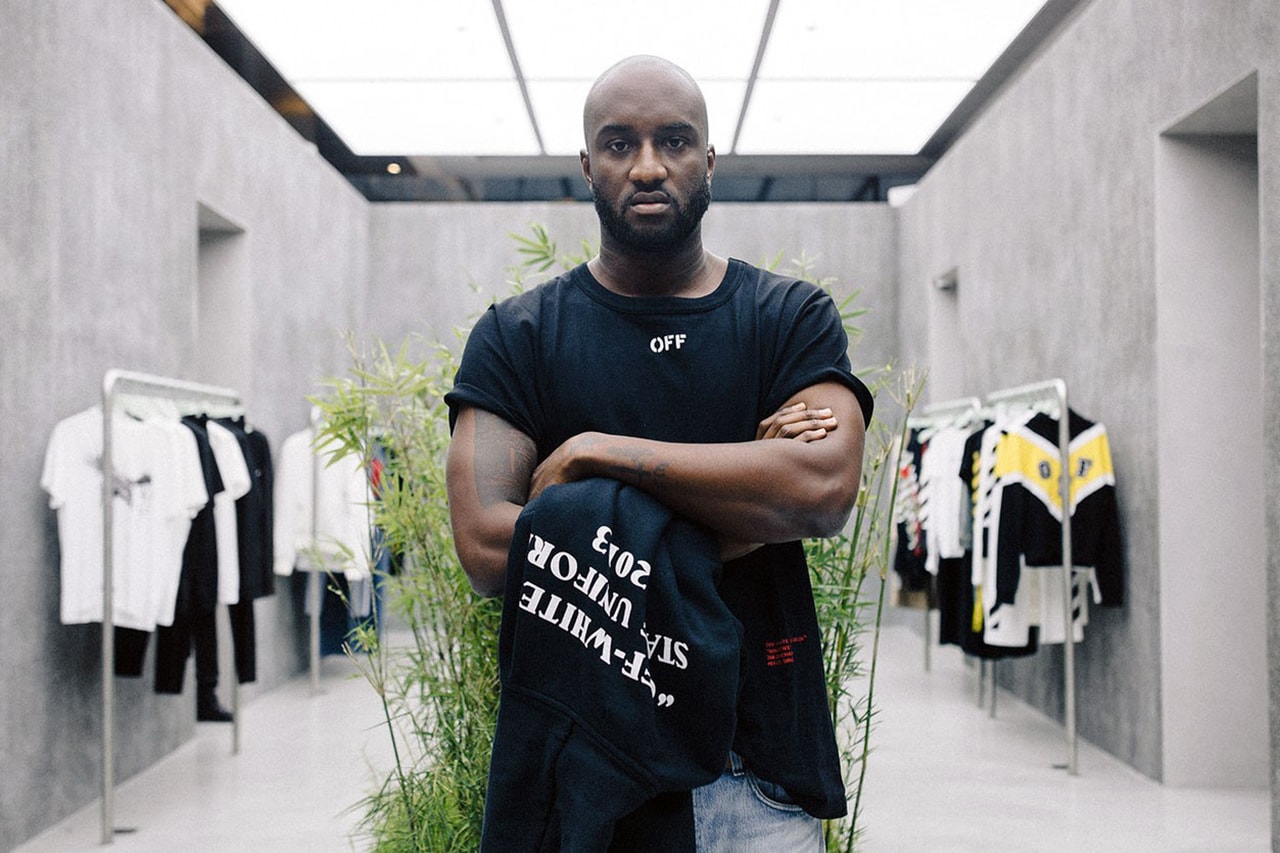 In 2017, Off White x Nike's "The Ten" collaboration sent shockwaves through the sneaker industry. Since then, there hasn't been a bigger name in design than Virgil Abloh. So much so that a year later, Abloh was tapped as the artistic director of Louis Vuitton's menswear collection. Virgil Abloh's attention to detail and complete understanding of the inner-workings of the culture allow him to push the limits of creativity like we've never seen before.
Brian Donnelly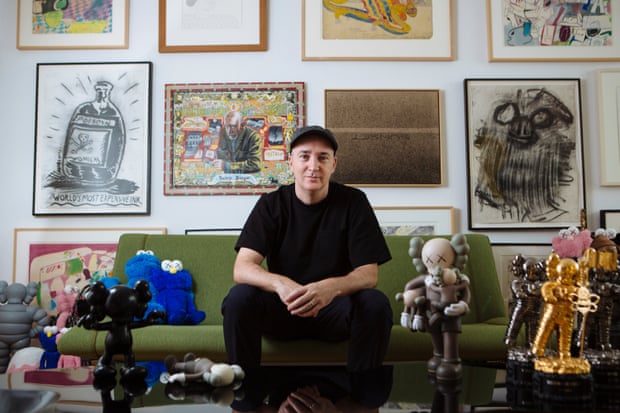 The meteoric rise of Brian Donnelly, aka KAWS is anchored by his craftsmanship and attention to detail. Often compared to predecessors Keith Haring and Jean-Michel Basquiat, KAWS has revitalized the standard with his pop culture-infused paintings and highly-coveted "Companion" toys that line homes and offices across the globe. He has collaborated with Hip-Hop artists like Kanye West, brands Dior Homme and Jordan, and beloved cartoon characters from Sesame Street and Spongebob. KAWS is a true staple in the culture.
Kanye West
Adidas was able to poach West from Nike in 2013 as he searched for greater creative freedom. Since then, Kanye has released his 14th model of footwear the "Adidas Yeezy Quantam" in February of this year and debuted his 8th "Yeezy Season" apparel collection in Paris a month later. On June 26, West and Gap announced a 10-year partnership with the first Yeezy x Gap collection releasing in the first half of 2021. Kanye West and Yeezy show no signs of slowing down any time soon.
PJ Tucker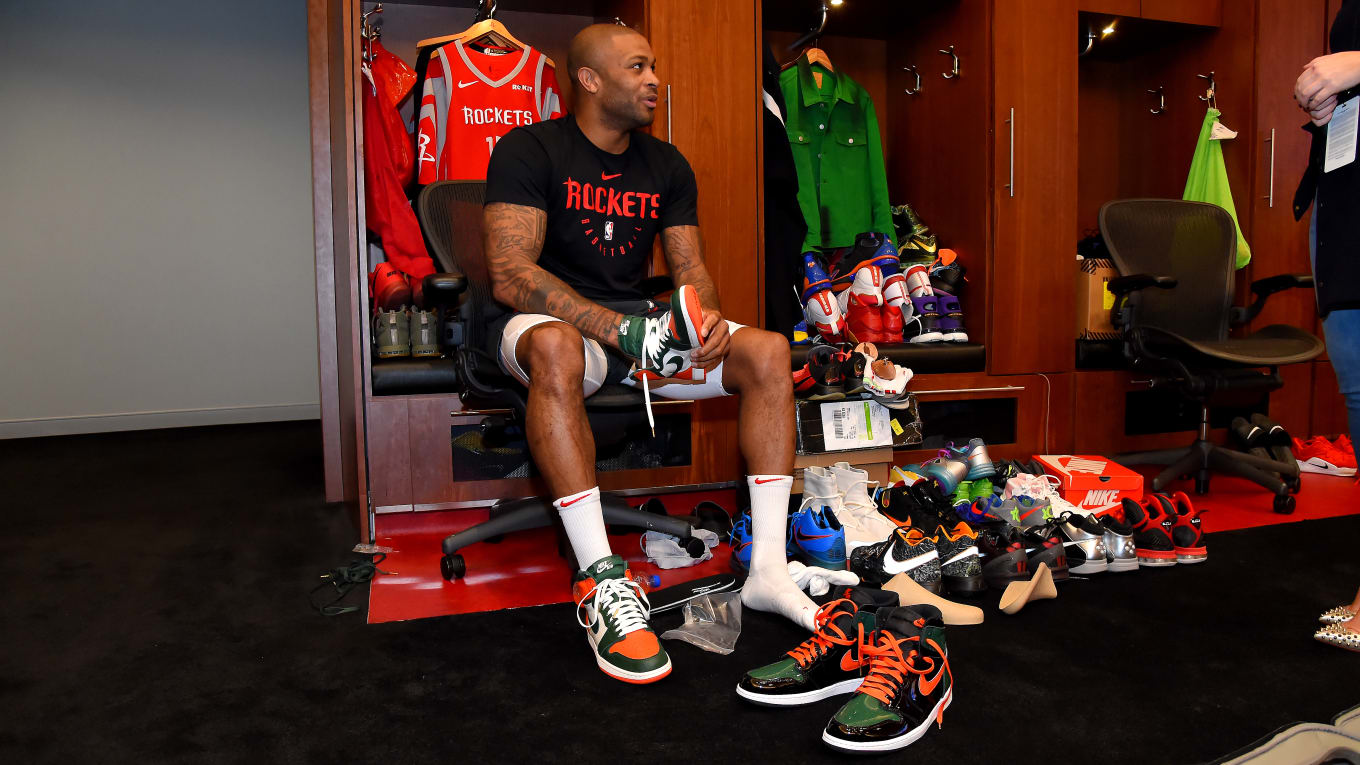 The NBA's reigning "Sneaker King" P.J. Tucker of the Houston Rockets sits atop the league's footwear throne. In his second appearance on Sneaker Shopping with Complex's Joe La Puma in October of last year, Tucker doubled his previous amount by spending $33,283.10 at Flight Club. "With playing basketball and sneakers, there's no line," he told La Puma. "If I have them, I'll play in them." You can always count on P.J. Tucker to hit the court with some heat on his feet and never the same pair twice in a season. In April, Tucker announced he would be opening his sneaker boutique "The Better Generation" this Fall and released a COVID-19 awareness apparel capsule with all proceeds going to the Houston Food Bank.
Ronnie Fieg
NYC-based streetwear and footwear designer Ronnie Fieg has elevated Kith to superstardom. As the Chief Executive and Creative Director, Fieg's intensity combined with his awareness of what drives the culture forward today has earned him a loyal and growing fanbase. Customers line Kith's flagship store in Manhattan to score the latest hoodie, sneaker, or jogger. Fieg's unparalleled understanding of the need for brands that are relatable and ones that tell stories within their collaborations that consumers are able to align with is what keeps Kith at the forefront of the fashion industry.
Takashi Murakami
Takashi Murakami's ability to transcend lifestyle and gallery work with expansive art is clear. The boundary between fine and commercial art goes out of the window when Murakami creates, and the renowned Japanese artist's "Superflat" movement has been widely celebrated beyond the art world. His work has existed in numerous exhibitions across the globe and Murakami's collaborations with Louis Vuitton, KAWS, and Kanye West have shifted the culture tremendously. Murakami's proficiency in blurring the lines situates him in a class of his own.
Rihanna
While fans incessantly press her to release music, Rihanna's Fenty Beauty cosmetics brand is busy dominating America's personal care industry. Her partnership with French luxury goods giant LVMH has allowed Rihanna to differentiate herself within the market. Fenty's fashion line also serves as a welcomed addition to the industry with their size range maxing out at a size 14, a rarity in the industry. Music or no music, Rihanna's creative genius has positioned Fenty at the top of the personal care and fashion industry.
Serena Williams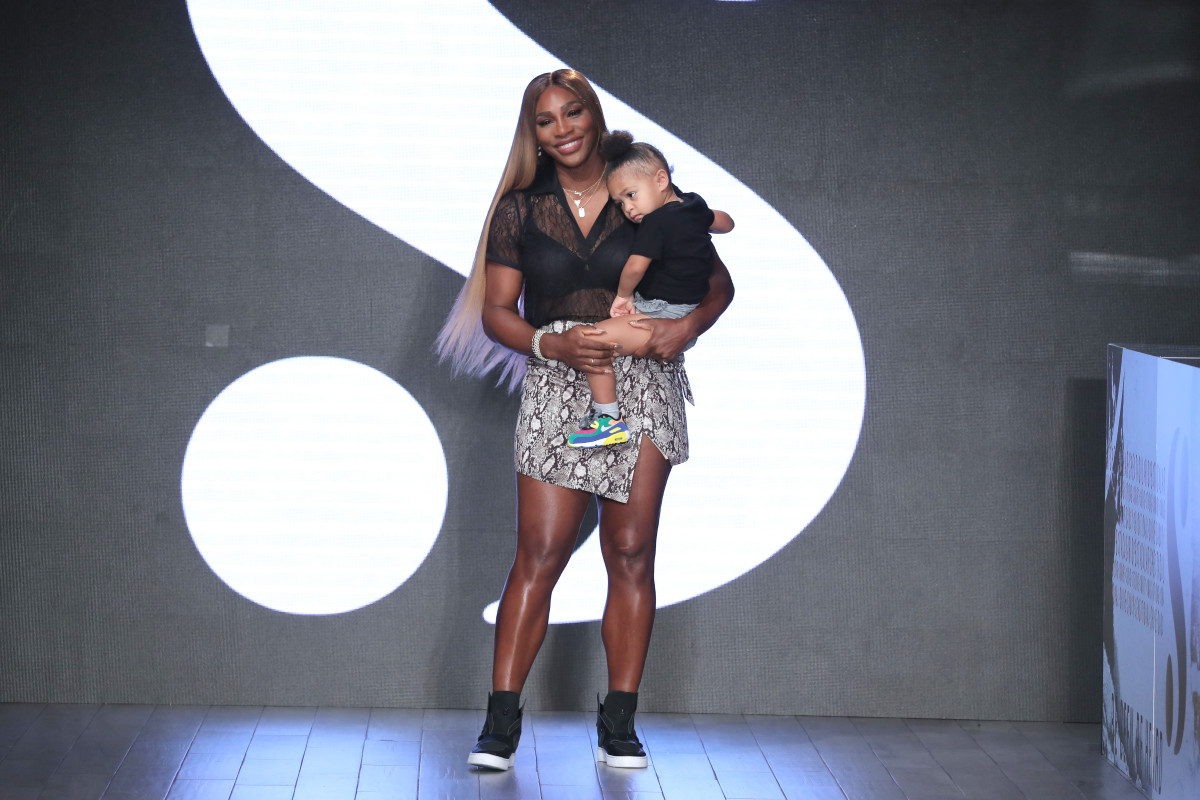 On top of dominating the tennis world the past two decades, Serena Williams is a mother, investor in VC, and fashion designer. Her fashion line "S" strategically focuses on providing women with high-end quality fabrics at a high-quality price. In other words: "Strong Sexy Sophisticated Clothing" for women to feel a unique sense of empowerment. While competing in a male-dominated sphere, Williams has never shied away from confrontation in her fight to uplift women. At the 2018 French Open, French Tennis Federation President Bernard Guidicelli called out Williams' black catsuit during a match, saying "it will no longer be accepted. Williams' response? A collaboration with Virgil Abloh's Off White and Nike that outfitted her in a dazzling black tutu during the U.S. Open that year. Nike x Off White dubbed it "The Queen" collection with Abloh designing a tennis shoe for Williams and two select sneaker designs to honor Williams that was released to the general public. All hail The Queen.
James Jebbia
Few brands over the last 20+ years have garnered the same level of respect or adoration that Supreme has. Kids skip school and adults leave work early to stand in line at Supreme stores across the globe for a release. There is a unique buzz like no other that Jebbia and Supreme have created with their quality of production and consistency in design. Not to mention their stellar collaborations that have consumers reselling pieces for significantly more online. Why are people so obsessed with Supreme? Authenticity is hard to come by. James Jebbia and Supreme define authentic — true champions of the culture.
Dominic Chiambrone
Custom-sneaker maker "The Shoe Surgeon" has made headlines over the years for his collaborations with marquee clients like LeBron James, Drake, and Odell Beckham Jr. Founder of Surgeon Studios in LA, Chiambrone and his team offer unique, custom-tailored designs using a variety of material that challenges the standard of footwear design. His quest to change the sneaker world for the better has resulted in out-of-the-box projects, cementing his place in the sneaker industry forever.
Beyoncé
Since its launch in 2016, Queen Bey's Ivy Park activewear clothing brand has become a welcomed addition to the industry. An ode to her daughter Blue Ivy and Parkwood Park in Houston Texas, a significant piece of her childhood, Ivy Park has had a tremendous impact. In January, Beyoncé launched her first Ivy Park Collection with Adidas that sold out instantly. The collection featured dresses, tracksuits, sneakers, t-shirts, and sweatpants. Beyoncés musical influence goes without saying, but it's clear in her partnership with Adidas that her presence in the fashion world is one that is welcomed by all.
Russell Westbrook
No player in the NBA has blurred the lines of fashion and redefined the ways in which athletes dress more than Russell Westbrook. Westbrook is widely regarded as the Fashion King of the NBA for his outlandish sense of style, the vibrant colors of his outfits, and innovative sneaker designs on the court. Along with his Jordan Brand collection, Russ launched his very own apparel collection "Honor The Gift" in 2018. When it comes to fashion in sports, Russell Westbrook's name speaks volumes.
Jerry Lorenzo
Jerry Lorenzo has captured the hearts of luxury apparel consumers and the culture as a whole. In the last decade Lorenzo has collaborated with the likes of KITH, MLB, Vans, JAY-Z, Kanye West, Justin Bieber, and Kendrick Lamar. In 2013 Lorenzo founded Fear of God, a brand that successfully molds athletic-wear and high-end fashion together. Fear of God's recent collaboration with Nike has been one of the most highly-regarded sneaker and apparel collections ever. Fear of God's inception is based upon Lorenzo's desire to inspire consumers and leave them with a greater sense of purpose, irrespective of the product he releases. Lorenzo's vision speaks volumes to a culture that sympathizes with the hustle and the importance of serving a higher purpose.
Cassy Athena
Cassy Athena is more than just your favorite NBA player's photographer. She has become a household name around the sports world and beyond with her work published in Sports Illustrated, Samsung, Billboard, and Nike. After being diagnosed with a brain tumor during her Junior year of college, Athena entered the sports world with full force. She can be found snapping shots in NBA arenas, summer basketball pickup runs, or at social gatherings with some of the biggest names in the entertainment industry. Athena is magic with the lens.
Travis Scott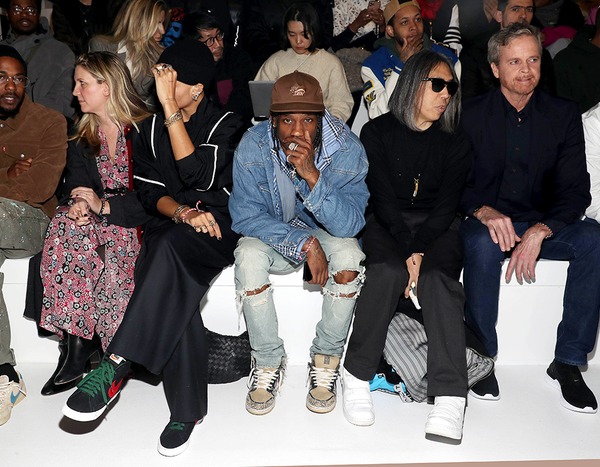 In the past few years, Travis Scott has represented the Nike check and Jordan Brand to the fullest. Since his first collab, La Flame x Nike x Jordan continues to be one of the most highly-coveted sneaker releases. The Jordan 1 Retro High Travis Scott has a resale value of up to $2,000 online, one of the most beloved releases in history. Travis Scott's otherworldly sneaker projects and merch situate him in a league of his own.
Kelly Oubre Jr.
Kelly Oubre Jr., heralded as one of the fashion icons in sports, has been the center of attention around the NBA for his outfit choices since he was drafted in 2015. He went against the grain in 2018 by signing a multi-year footwear and apparel deal with Nike-owned Converse. We haven't seen a player don a Converse basketball shoe since Dwyane Wade held the brand down from 2006-2009. Oubre Jr. is also in the process of launching his clothing line "Dope Soul" and makes music – a true triple threat.
Don C
Cultural icon Don C has positively impacted the fashion industry through his luxury sportswear brand Just Don. Just Don's fusion of art, sports, music, and entertainment cater to the fashion enthusiasts who love sports and sports enthusiasts with an admiration for fashion. Don C's partnerships with Jordan, Mitchell & Ness, and professional sports leagues have resulted in high-quality products that consumers must have in their collections. Whether it's snakeskin hats, highly coveted sneakers, or apparel, Don C continues to push the limits of creativity.
Reina Koyano
Japanese designer and illustrator Reina Koyano may not be a household name, but her presence has certainly been felt in the art and sneaker world. Koyano is best known for her "Sole Fatale" project where she reimagines iconic sneakers using "pin up" art. Her genuine love and appreciation of the sneaker culture are evident in her work and Koyano even caught the attention of Jordan Brand with her drawing of the Air Jordan I Satin Shattered Backboard model. If you didn't know Rein Koyano's name before, she's given plenty of reason for you to know now.
Kim Jones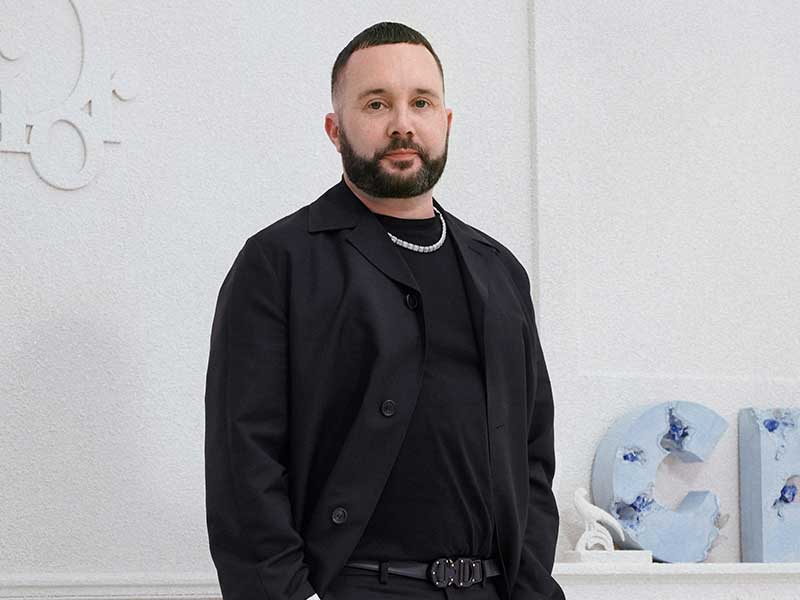 After spending seven years at Louis Vuitton, Kim Jones was named the creative director of Dior Homme in 2018. With Dior, Jones has been a force in the industry as one of the most vigorous contemporary designers to date. One of the more popular collabs in recent years has been the KAWS x Dior Menswear Collection that dropped in November of 2018. Dior released its Air Jordan 1 collab this month that was limited to 8,500 pairs with a retail price tag of $2,000-$2,200 USD. Kim Jones in just two years has instilled new life into Dior Homme and continues to raise the bar within the industry.
Mike Amiri
If you've been paying attention, you'll notice the one luxury item rappers constantly name drop in songs is a pair of their "Amiri" jeans. Mike Amiri has become a household name in the entertainment industry, celebrated for his denim pieces that combine elements from his California upbringing with street influence. His AMIRI collection features handmade luxurious material from around the globe and each garment is curated by a strong team of designers that have helped catapult the AMIRI brand to new heights. From rappers to athletes, and beyond, Mike Amiri continues to be a prominent figure in the fashion world.
Emily Weiss
For consumers ages 18-35, Glossier stands as a principal entity in the skincare and cosmetics industry. Since its online launch in 2014, Glossier and founder/former blogger Emily Weiss and have gained an intense following. Weiss has stressed the importance of creating a brand that stood out for its familiarity and created products that allowed customers to feel like they were at home. her commitment to operating a brand driven by community is what resonates with millennials who value brands that prioritize direct and meaningful customer relationships. In six years Emily Weiss and the Glossier team have left a necessary imprint on the cosmetics industry through engaging social content and products that fit the needs of customers.